About The Artist
Tarana Labuche
Tarana's Artwork
Welcome to My Studio
I'm Tarana Labuche
A self-made artist born and raised in the vibrant city of The Hague.
I'm a self-representing artist for three years; Here in the studio, I create colorful & empowering artwork to create beauty for every space. Through my work, I explore themes of inner peace, devotion, femininity, and sensuality.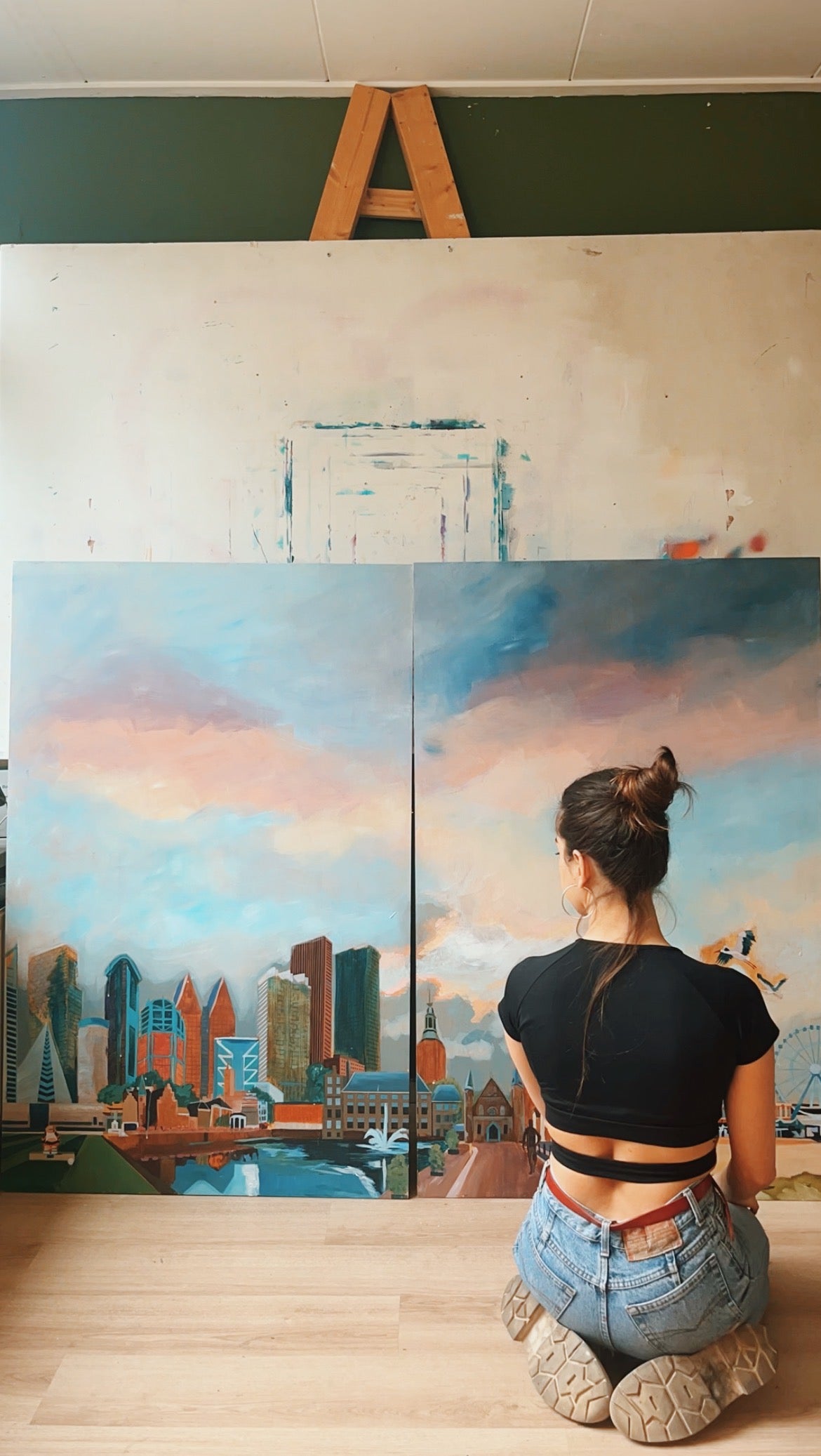 Behind the art.
My inspiration comes from my admiration for stillness and devotion in a world that gets busier and busier. I want to create art where an intimate snapshot of exhalation is captured - A moment where time stood still. 
In a moment of peace and devotion, there is always a small glimpse of vulnerability visible. And To be vulnerable strength is one of the key elements. This tension is something that lights up my creativity.


After winning the National TV show 'Sterren op het doek' my focus shifted more towards experimenting with wood. This material is playful and not so forgiving. It requires more guts and working without regrets. That's something I like to challenge myself in!
Super Queen Series
In my series, labeled "Super Queens", the artwork communicates that femininity and sensuality may be celebrated in any form. Super-queens are female heroes who convey strength and take pride in vulnerability.
'I believe that taking pride in our strength and vulnerability opens up the opportunity to be our own heroes. So let's take pride in them, they make us who we are – unique and so totally awesome!'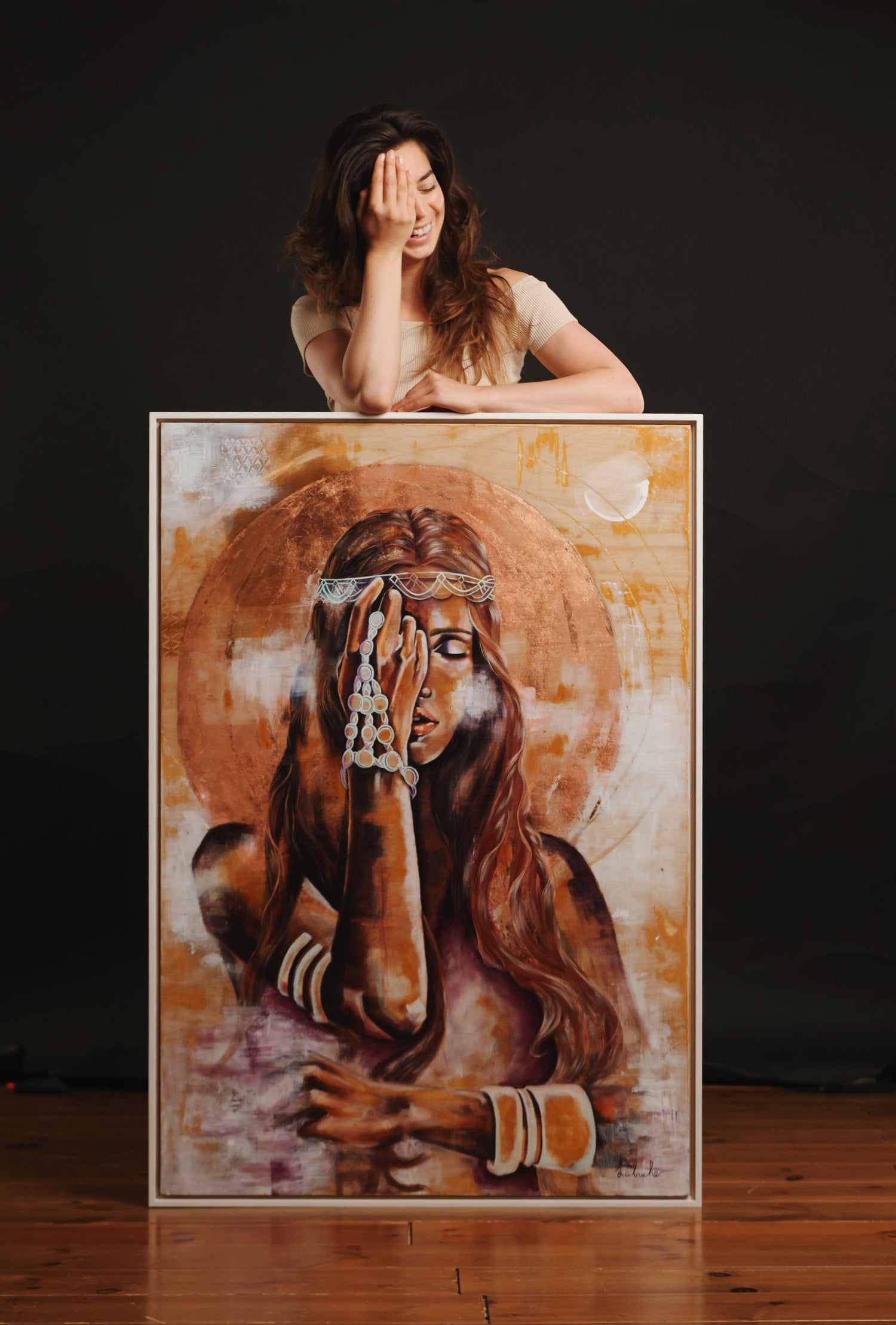 The Future
My dream is to continue the path that I have chosen; creating art on wood and evolving her style. I strive to have my artwork in multiple galleries around the world. So every day I work on my dream every day with full devotion and ambition.

In the future, this site will have more works of art that will replace the empty and impersonal walls that will give a refined and luxe atmosphere. 
Namaste my friends!
Choosing a selection results in a full page refresh.
Opens in a new window.